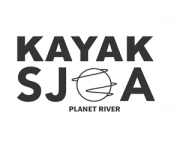 Planet River
Rob Wilson
Heidalsveien 818
2677 Nedre Heidal
Telefon: +47 954 67322
E-Mail: info@planetriver.com
>> zur Website
Nedre Heidal
Planet River
A pure water dream, of two perennial streams at altitude amongst snow and glaciers and endless vistas. The 2 streams confluenced and flowed amongst eddies of ideas, pools of thought, bubbles of plans & waves of means. Within a few hundred metres, a liquid line of a concept weaved through the rapids of obstacles and guided the vision on the line of least resistance.
1000´s of kilometres of river current, individually travelled and experienced in the river travel industry by Rob & Ine led to this confluence of combined interest.
A boat was designed and built to run this flow. She was named Planet River. A small crew is currently on board and it is paddled by Rob Wilson & steered by Ine Skjørten Wilson.
and they continue to contribute and LIVE the river travellers lifestyle, together.
Their passion is to explore and document rivers of our planet from source to mouth. Promoting river travel on clean free flowing rivers - involving safety, white water instruction and documentation. Future plans will include educational publishing and possibly developing a river lifestyle center.